Blog Archives
I wrote this a few weeks ago, when the weather was colder – now it looks like we're far from having a white Christmas.
But we can still enjoy the simple things, even if it is only by ignoring the difficulties awaiting us in the new year and beyond.
           Silence before the Squall
Snow falls past pine trunks
Like solidified silence: almost
An extension of dawn's tranquillity
Before squalls scream across canopy
Sending flakes flurrying down
To pale box and holly's leaves.
As hours slowly pass, and white quietly
Deepens, the wind weakens and settles
Like drifts. Then, as evening stretches,
A strip of cloud opens to allow sunlight
Illuminate the scene before twilight,
Suffusing with diffuse golden radiance
The shifting mists along the ridges, red
Shrouding windmills. Imbuing soft sunset
With orange fire across the ice instead
Of another storm sending us scarpering
Inside to hide, it seems such gentle
Splendour shows us the scenes
Awaiting us after all our playing, and
For all our attempting to prepare 
For her vagaries, in the end, we will
Flit like flakes upon her wind, for
We are but Nature's playthings.
Happy Christmas everyone!
For those looking for a quiet read, or a nice E-reader gift, check out my books….
Some of them are on sale with Smashwords from today!
Shifting Baselines
I read a story, set in a strange place
But setting off from London in the
Last century, and the strangest fact
Was the act of dating time: not using
Newspapers, which was his job, but
From the nightingale's mating song.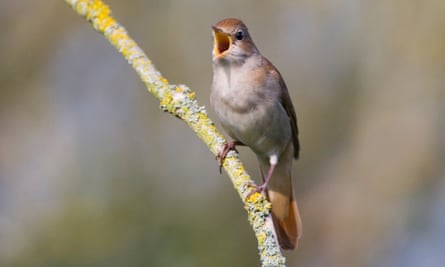 How stark the shift from this to
Today's sad state of scenes: the lark
Sings aloft, a lone clarion upon the
Empty sheep-shorn heath, and yet
Nobody knows him, nor hardly hears.
Our knowledge of the shifting seasons,
The timeless turning of life around
Us, fell away in the meantime: lost
To ever-speedier spinning, electrons
Taking attention from the tunes and
Stories sewn in sinews, to those
Traced ephemerally on screens, stacked
Up operas in boxes, serial sameness,
Lines listed, twisted until too seems
Our lives, left less sane, tracks too tame
To take notice of what, without, from us
The gamers have already taken.
I was in the Basque speaking area of Navarra last weekend, up in the hills.
Very green.
We went to visit a museum made by a very interesting guy called Iñaki Perurena, whose famous in the region for having Guinness World Records for lifting stones, among other things.
He has some amazing sculptures and lots of interesting paintings of characters from Basque Mythology on huge rocks dotted through the woods.
The Basques have a lot of strange characters that live in the woods. A much richer diversity than the simple fairy and leprechauns of Ireland, to be honest.
They have a type of Faun, mermaids, goblins, their own Santa Claus character, a cyclops, giants…
And…. another creature who you might bump into while walking the woods in such remote areas where houses are separated by large tracts of land, and visiting your neighbour involves a trek up a mountain.
Gizotso, is werewolf  in Basque, and is said to be an extremely strong savage beast that lives in the woods and is made by sexual intercourse between humans and wild animals.
I've a long-held interest in werewolves, of course, and my kids speak Basque in school, but I'd not heard of this particular thread of the great tapestry of werewolf tales.
It's fascinating how many different versions there are of this story. One of the things that unite all human societies are the similarities in our fireside tales of others who live just outside the light spread by our hearths. And the werewolf is perhaps the most ubiquitous of all, more than even the dragon.
At the same time, it's disturbing how easily every society can alienate others and reduce them to the status of "savage animals."
Perhaps it not so difficult to see how such stories of werewolves can spring forth in our imagination from simple ingredients such as deep woods, woodland dwellers, people we don't like, and people we desire.
Of course, nowadays, nobody believes in werewolves.