Blog Archives
        Well, another year's over, and a new one, just about to be begun…
And what have we done?
Well, we hung on in there, I hope. It's been pretty crappy. There has been a flood of shit news, and it's not getting any better, nor will it anytime soon, if it ever does.
I know it's not nice to think of depressing things this time of year, but after the floods in Pamplona (and then downstream in the days afterwards) a few weeks back, I wrote this poem….
I don't hope you enjoy it, but do read it.
And watch Don't Look Up while you are at it, this new year's break.
    It's Only Getting Worse
.
The recent flood recedes from fields;
Ducks return to the river, magpies
Scan the sodden banks for stranded
Shells of drowned snails and worms
About the larger flotsam: scarves of
Polytunnel plastic wrapped round trees,
Piles of pallets and branches, miscellany.
.
The older bridges have weathered well,
While barrier walls and fences will
Have to be mended. The stench of
Fetid faecal matter mulched in mud
Hovers over the flood plain as men
Spray down streets, machines sweep
Up debris, sewers are pumped clean.
.
The greatest flow of water recorded,
The worst flood in living memory; but
Just another on a list occurring during
One news cycle – Bolivia got battered
And a mile-wide stream of tornadoes
Thrashed six US states, leaving deaths
In its wake as well as destruction of wealth.
.
And it's never getting better, as a
Song says: the slippery slope we sang
About is beneath our soles now, and
We'll slide ever faster, repeating wreckage,
Building back broken bridges, other
Constructions lasting less time until
The next deluge or other artificially-
Exacerbated natural disaster.
.
The things we counted on for
Christmas will be dependant on
Whatever's already arrived: the
Shipping and chips yet pending
Slows supplies perhaps until a
Year passes, but the shortages
May last till we die; living again
With scarcity, like our ancestors
In times past we thought we'd
Superseded, but let ourselves slip
Up, back, due to too much greed.  
.
So these scenes we've seen recently
Are those to keep upon our screens:
Fond memories of former times
When our world was right, and we
Never accepted the sun was setting
Till we saw nothing but dark night.
.
I know we have just too many things on our minds, and that it's easier to stick to the day to day, but this is going to be our day to day soon enough if we don't drag our so called leaders into the daylight.
Shifting Baselines
I read a story, set in a strange place
But setting off from London in the
Last century, and the strangest fact
Was the act of dating time: not using
Newspapers, which was his job, but
From the nightingale's mating song.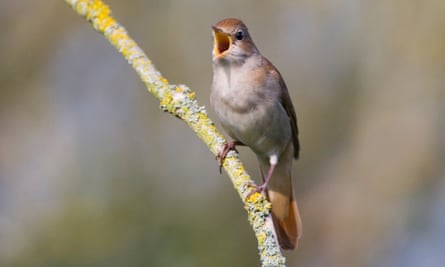 How stark the shift from this to
Today's sad state of scenes: the lark
Sings aloft, a lone clarion upon the
Empty sheep-shorn heath, and yet
Nobody knows him, nor hardly hears.
Our knowledge of the shifting seasons,
The timeless turning of life around
Us, fell away in the meantime: lost
To ever-speedier spinning, electrons
Taking attention from the tunes and
Stories sewn in sinews, to those
Traced ephemerally on screens, stacked
Up operas in boxes, serial sameness,
Lines listed, twisted until too seems
Our lives, left less sane, tracks too tame
To take notice of what, without, from us
The gamers have already taken.
This was inspired by a conversation I had a few days ago with a former student…
Teaching Failure
We try to teach, but the TV has got ahead of us,
The advertisers are two steps in front,
And the screens seem indeed brighter than the sunshine.
Paving paradise might be permitted after all;
Not for a parking lot, but yes for a shopping mall.