Daily Archives:
March 23, 2016
The Ecology of Lonesomeness is reviewed today on Rosie's Book Review Team!
These are the reasons we write….
Rosie Amber
Today's team review is from Georgia, she blogs at http://www.georgiarosebooks.com
Georgia has been reading The Ecology Of Lonesomeness by David J O'Brien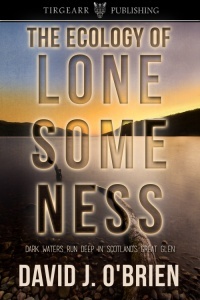 #Bookreview for The Ecology of Lonesomeness by David O'Brien @David_J_Obrien #RBRT
There are many reasons why you choose a book. I chose The Ecology of Lonesomeness because Mr O'Brien has a degree in environmental biology and a doctorate in zoology. I didn't go to university because I didn't know what to study but in the last few years I decided that this is what I would have read, had I gone.
This book tells the story of Kaleb, an American ecologist, who arrives in the Great Glen to study the ecology of Loch Ness on a two-year grant. He meets Jessie, a local girl, recently returned from university and they fall in love.
This book is the rather wonderful telling of two people and their meeting. The…
View original post 333 more words