Rosie's #Bookreview Team #RBRT THE ECOLOGY OF LONESOMENESS by @David_J_OBrien #SundayBlogShare
Another great review of The Ecology of Lonesomeness….
Rosie Amber
Today's second team review is from Suraya, find her here http://www.thestorymint.com
Suraya has been reading The Ecology Of Lonesomeness by David J O'Brien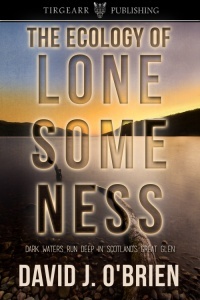 The Ecology of Lonesomeness
By David J O'Brien
A quick trawl through Amazon reveals any number of novels on the Loch Ness Monster. But I bet there are few like David O'Brien's which mixed scientific expertise with a romance.
The descriptions of the Scottish countryside are almost so good I could draw a picture without having to refer to an actual picture. I could feel the chill air, see the wind playing over the lake and smell the fish and chips at the Canalside Fish and Chip shop.
We meet the term Lonesomeness early in the novel. This is a clever play on words and you will find out why as you read the novel.
This is where Jessie and Kaleb meet and while he does his…
View original post 203 more words